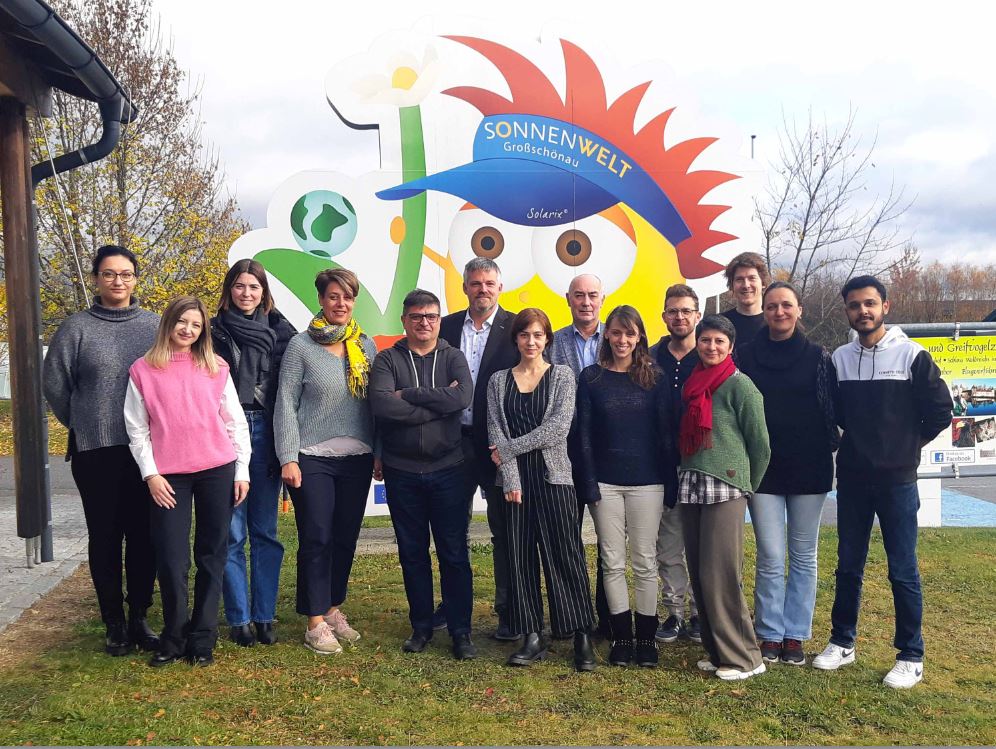 3

rd

Consortium meeting in Großschönau
On 20th and 21st November 2023, the project consortium met in Großschönau to discuss the current progress of the project and to find solutions for actual difficulties. Several tasks, that were already finalized, could be presented and the planned activities for the next 6 months were set.
The major of Großschönau presented the activities of the municipality towards its goal of becoming energy-neutral by 2030. Further, the partners were guided through the energy-experience-exhibition "SONNENWELT", which was established and is conducted by the project leader "Sonnenplatz Großschönau GmbH". Besides a picture of the project partners in front of the mascot of the SONNENWELT.
2

nd

Consortium meeting in Amsterdam
On 26th and 27th of June 2023, the second Consortium Meeting took place at the AMS Institute in Amsterdam. Amsterdam is one of the four focus districts in the project, pursuing the goal of installing 550 MW PV on roofs until 2030, equivalent to the usage of half of the solar panel potential of all roofs in the city, and freeing all buildings from gas until 2040.
The meeting was held as a hybrid meeting with personal attendance of each partner either in Amsterdam or joined into the three sessions digitally via MS Teams. Aim of the meeting was the presentation of the current progress of the project, tasks to be finished and the upcoming work within the next 6 months. Besides a picture of personally attending partners in front of the building in the centre of the city.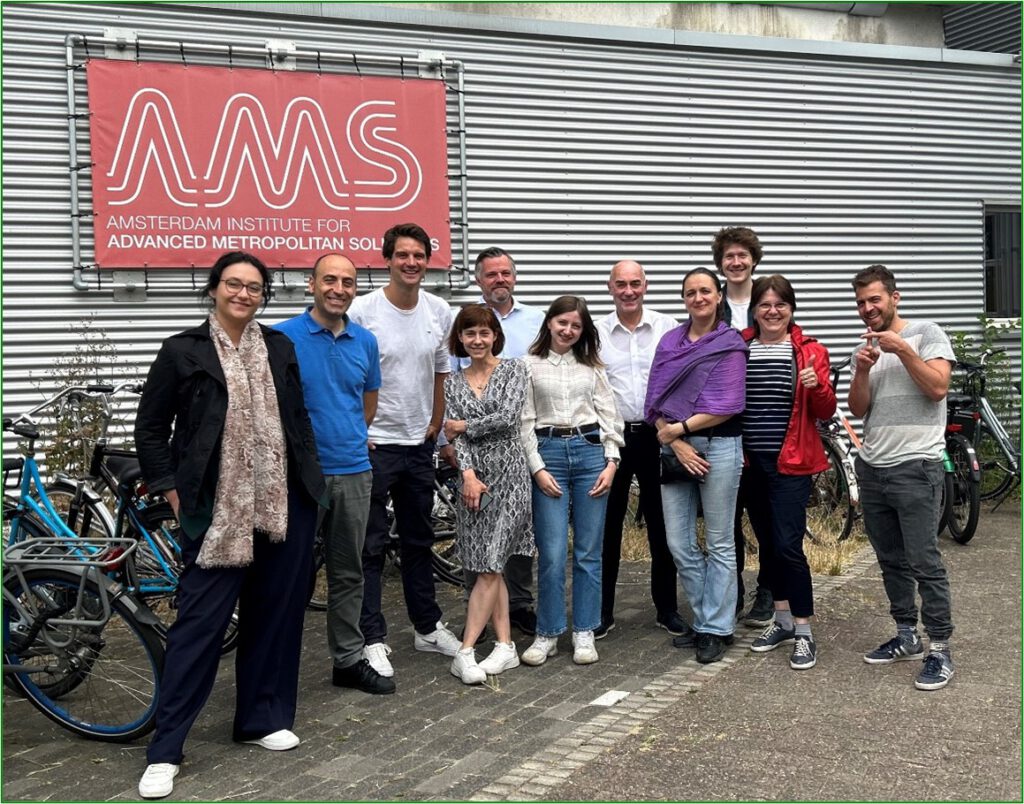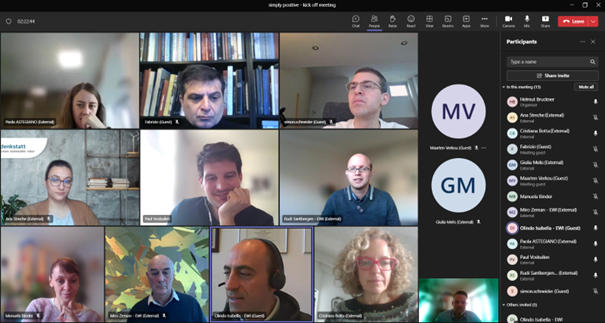 The Kick-off-Meeting of SIMPLY POSITIVE was held as an online meeting via MS Teams on 26th of January 2023. Project leader Helmut Bruckner, Sonnenplatz Großschönau GmbH, was presenting the project, general organization, distribution of deliverables and the upcoming work for the first 6 months. Afterwards, the workpackage leaders summarized the tasks, responsibilities, and goals of every workpackage. By documenting the to do's of each partner for the first half year of the project the project got off to a good start.